books
Coming from Oxford University Press in 2010-11: Analytical and Cross-Cultural Studies in World Music, co-edited by Michael Tenzer and John Roeder.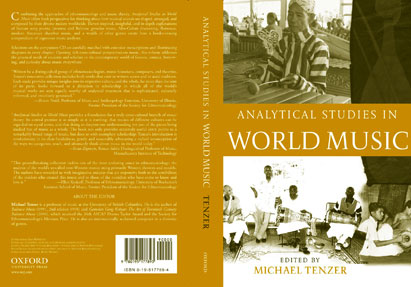 Analytical Studies in World Music (Oxford University Press 2006) brings together eleven writers on music to discuss the detail and ingenuity with which sound is organized in musical traditions all over the world. Each chapter uses a recording, notation, diagrams, and imaginative description to bring the music to life as sound pattern and creative process, while my introductory chapter proposes ways to think about musical structures cross-culturally. more info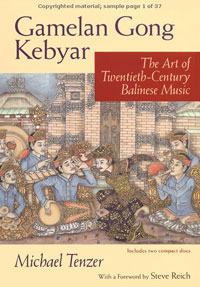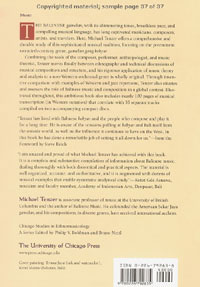 Including 2 CDs of specially recorded performances
Foreword by acclaimed composer Steve Reich
Winner of the Society for Ethnomusicology's Alan P. Merriam Prize for book of the year (2001)
Winner of the 34th ASCAP-Deems Taylor Award (2001)
View reviews and sample pages at amazon.com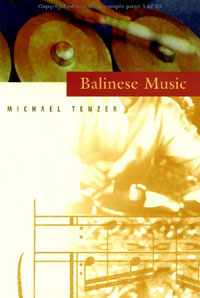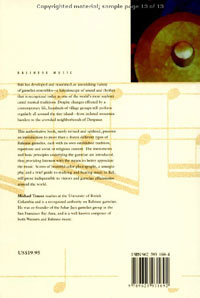 Now in its second edition. A CD of recorded examples to accompany the text is available directly from the author for $US 12 (Inc. postage).